Foldable Boxes - New Model 32 liter EVO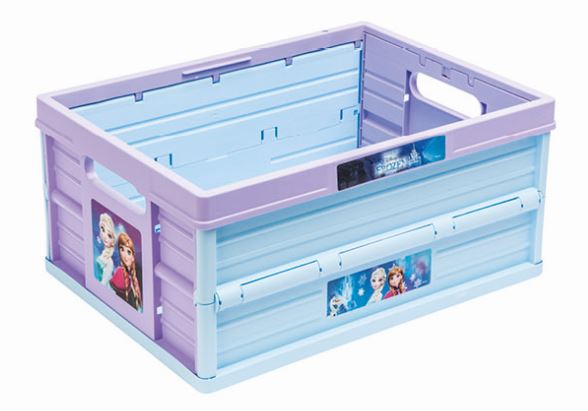 6 full colour In Mould polypropylene Labels permanently on box.
Full Colour decoration on rim, visible when closed.
Perfect for branding your product.
Ideal for reusable e-commerce packaging.
4 wheels can be clicked into the bottom.
Tamper evident protection possible.
Polypropylene EAN label on rim.
Dimensions 49 x 36 x 23 cm height (closed 5,5 cm).
Stackable, durable and ergonomic.
Soon available: handle, cover, transparent window on short side and paypin to validate the box when paid.